Northern Lights is an indica marijuana strain made by crossing Afghani with Thai. Northern Lights produces euphoric effects that settle in firmly throughout the body, relaxing muscles and easing the mind. Consumers say this strain has a pungently sweet and spicy flavor profile that is smooth on the exhale. Medical marijuana patients choose Northern Lights to help relieve symptoms associated with depression, stress, pain and insomnia. Growers say this strain features purple and crystal-coated buds and grows best indoors with a flowering time of 45-50 days.
Northern Lights stands among the most famous strains of all time, a pure indica cherished for its resinous buds, fast flowering, and resilience during growth. This strain has given rise to famous hybrids like Shiva Skunk and Super Silver Haze. Rumor has it that Northern Lights first sprouted near Seattle, Washington, but was propagated out of Holland after 1985 at what is now Sensi Seeds.
About Northern Lights
Northern Lights, formerly known as CI #5 F1, is an award winning Indica dominant strain. This strain is well received by growers, medical patients, and recreational consumers and may be one of the most popular Indica strains of all time. The strain is readily available in dispensaries throughout the West Coast and Colorado.
Known by many as a two hit and quit strain, Northern Lights slams the body into a wonderfully numbing, lazy mode. The desire to sit on the couch and listen to the call of munchies may be overwhelming to novice users even in lower doses.
Accompanying this body high is a nice sense of well-being and happiness. Some experienced users are reportedly instilled with increased creativity and focus as well. The average negative culprits persist – dry mouth and eyes, dizziness, paranoia and anxiety in higher doses.
Like most of its Indica-based ancestors and descendants, Northern Lights is highly recommended for evening use and insomnia. It is one of the purest Indica strains around (95 pct. Indica, 5 pct. Sativa) which make it a highly sedative strain. It is also often chosen to relieve the effects of stress and anxiety. Many choose it for the heavy body high to weaken their chains of chronic pain as well. And the strong appetite inducing effects are used to help those suffering from such eating disorders as anorexia.
Northern Light's exact lineage and history are obscured in mystery but it is generally believed to be a mix of two landrace building block strains – Thai and Afghani. We do know that the strain was perfected in Holland and has only begun to make its way to America in more recent years.
The strain flowers for six to eight weeks and yields up to 125 grams per square meter. In the average greenhouse setup Northern Lights produces roughly 100 grams per plant. This strain is a definite choice for those that prefer quality and ease over quantity. Ever since its emergence on the medical scene there have been many imitations however and plenty of growers have crossed it with something but kept the same name.
Indica
THC: 16% – 21%
Few strains come with as much widespread renown as Northern Lights, inarguably one of the most popular strains of all time. An inbred descendant of original Afghani landrace strains, Northern Lights is a pure indica. THC levels can reach 16-21%, making this one of the most potent strains available on any market. A couple hits is all it takes for most patient's seeking this strain's powerful body effects, an upbeat mix of euphoria and physical relaxation. CBD levels are less clear, but they certainly aren't high enough to recommend this as a treatment for seizures or other conditions that respond to CBD. Even so, Northern Lights is a highly useful medical strain, effective at treating anxiety, pain, and insomnia, as well as lack of appetite. Cottonmouth is common, as are red eyes, while other negative effects are much more limited. This strain has a sweet, earthy flavor with hints of citrus. Northern Lights is most popular on the West Coast and in Colorado, but it's a favorite pretty much everywhere else marijuana can be found.
Description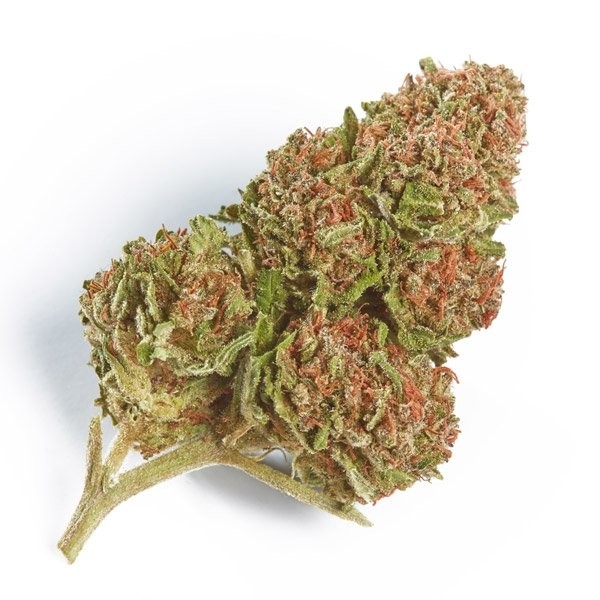 Northern Lights is one of the most famous and sought-after "Indica" strains of all time. Considered a descendant of Afghani and Thai landrace strains, the exact origin of Northern Lights remains a bit of a mystery. It may have originated in Washington in the 1970s, prior to reaching the Netherlands, where breeder Neville Schoenmaker pioneered several Northern Lights phenotypes in the '80s for The Seed Bank, an early iteration of Sensi Seeds.
Since 1985, when Sensi Seeds first commercialized this strain, Northern Lights has been a landmark Indica strain in cannabis culture. Northern Lights #5 — arguably the most popular Northern Lights phenotype — won the Cannabis Cup in 1989, 1990, and 1992. Sensi Seeds currently offers feminized, non-feminized, and autoflowering Northern Lights seeds.
A Cup Winner with a fascinating background
When it comes to strains that have laid down their mark on the cannabis plant genetics that are around today, there are few names that can be mentioned as often as Northern Lights. The exact makeup of the Northern Lights heritage is thought to have come out of west coast America, originally from eleven different seeds. Each of these varieties have been bred, inbred and hybridised so much over the years that the exact genetic remains a mystery. However, one thing that is certain is that Northern Lights has been the basis for many of the award-winning classics in the history of cannabis.
According to the legend, it was an exclusive Indica plant from Afghanistan, although some of the original eleven plants were said to contain Thai genetics. Today we bring you our feminized Northern Lights which is still an indica dominant hybrid, but carries a lot of sativa in its leaf structure.
Around 1.2 meter indoor and over 2 meters outdoor
Our Northern Lights Feminized will grow as high as 1.2 m tall indoors, but it will stretch to over 2 m tall outside. It will produce relatively wider internode spacing, with long thin leafs, demonstrating its sativa background. Upon flowering is when its Afghan heritage comes to life, with dense, resin-covered nuggets which form all over the plant; however, it will produce a giant main cola.
Love her and she'll pay you back
It will yield on average 50-60 g per plant, or about 500 g per square metre under a 600w light. Grown outdoors, it can give as much as 625 g per plant, but will need the nice warm environment of southern Spain, California or North Africa. Placed in full sunlight and given enough food and water, Northern Lights will grow into a tree and give excellent results for yield.
Flowering is complete after 8-9 weeks, During the flowering process, all buds are formed with a light, resin-covered surface which starts to glow towards the end of the grow.
Queen of Stoned Head
Northern Lights is simply one of those knockout smokes that guarantees a couchlock session for the next few minutes. The Afghan heritage really shines through in the smoke, and anyone looking for that strong stone need seek no further than this beautiful strain.