The Amnesia Haze strain is a very diverse strain that takes many characteristics from a multitude of other parent strains. It can have varying genetics, but overall draws its lineage from landrace strains, giving it a clean high with less side effects than traditional strains. Amnesia Haze also tastes crisp and refreshing, featuring notes of pine trees, lemons, citrus fruits, and earthy goodness.
Brought to the world by the legendary scientists over at Netherlands-based cannabis company Soma Seeds, Amnesia Haze is yet another one of their powerful and potent haze type strains generated for marijuana consumers to enjoy globally.
The meticulous and professional breeding techniques that were used to develop this cannabis strain have not gone unrecognized; in fact, Amnesia Haze has won 1st place at the 2004 Cannabis Cup, as well as 1st place in the 2012 Sativa Cup.
STRAIN DETAILS
Amnesia is a sativa marijuana strain made by crossing Cinderella 99, and Jack Herer. This strain produces effects that are uplifting, creative, euphoric and ideal for treating mood disorders. Growers should expect a 9-10 week flowering period with moderate yields. Amnesia normally has a high THC and low CBD profile and produces intense effects that new consumers should be wary of.
Sativa Dominant Hybrid – 70% Sativa / 30% Indica
THC: 24%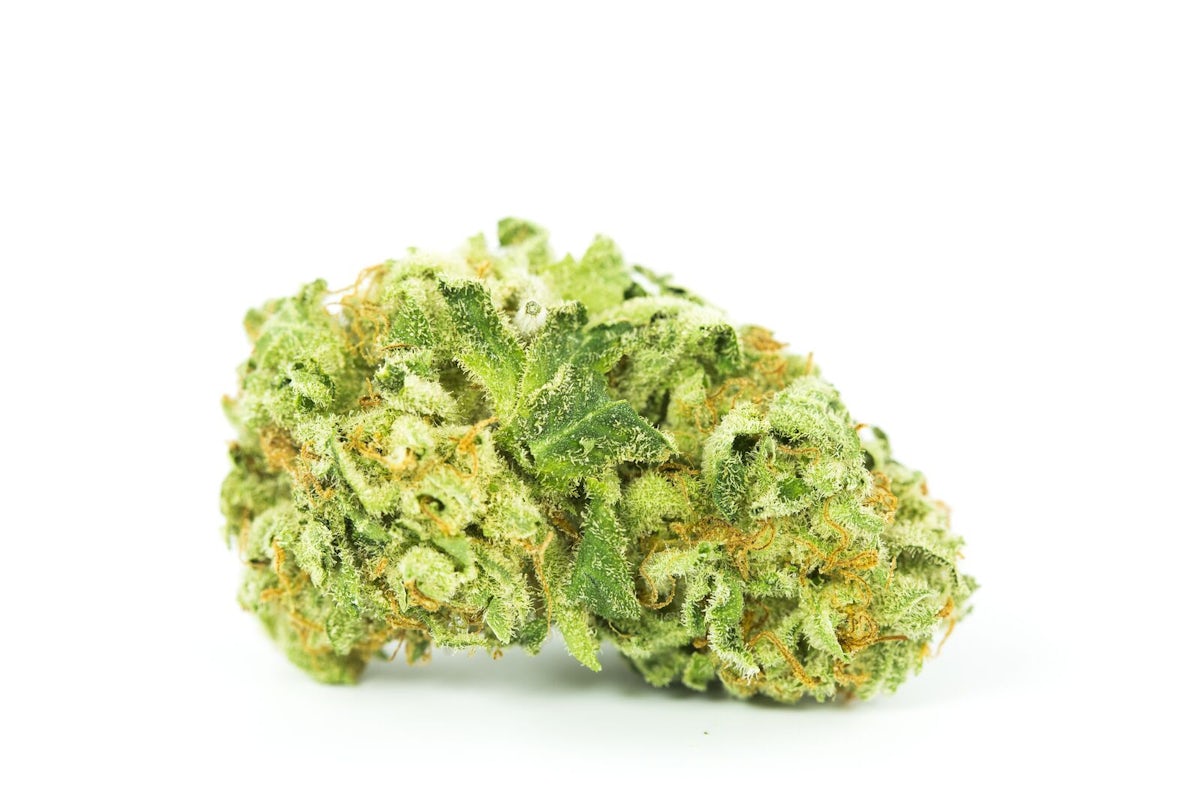 Amnesia is a popular marijuana strain of the Sativa Dominant variety and has an extremely high THC level up to 24 percent. It has a flowering period of ten to 11 weeks and gives a heavy yield after that. Its genetic forerunners include Cinderella 99, Jack Herer and Skunk. Amnesia has lovely earthy flavours and aroma that are similar to that of citrus fruits, particularly lemons and oranges. It has an energetic, uplifting buzz that instantly brightens up your mood and day. Its genetics originate from the Jamaican Landrace and South Asian strains. It even won the first place in the Cannabis Cup 2014 and the Sativa Cup 2012. Since then, it has been commonly available in coffee shops in Amsterdam. It has a pleasant appearance and has a colour that is a mixture of lime and dark green. You will find several hairs and crystals packed inside. It has very strong effects on your body and will hit you hard after ten to 15 minutes of smoking it. Amnesia is great for killing your lethargy and helps you stay energetic. In addition to that, it is good for treating depression, anxiety and stress. Therefore, patients of these conditions can use it without any worry. It can also be used for relieving nausea and migraine.
About Amnesia
Amnesia is the name given to several strains, which cumulatively have won at least 18 awards. Amnesia has been officially recorded as the cross between Bubblegum and Super Silver Haze.
Usage of Amnesia strains is often characterized by a loss of short-term memory, which is replaced by what is remembered as happy times. The strain can produce increased energy, which is generally followed by a light body tingling. Paranoia and dizziness may accompany the usual dry eyes and mouth as side effects.
The Amnesia strains are usually recommended for people dealing with emotional, anxiety and stress disorders as the Sativa-style high is good for mood lifting and stress relief. Amnesia is recommended for use during down times. This strain is also beneficial for individuals suffering from
stress-related insomnia.
For many years, Amnesia was 'clone only' and offered by Hy-Pro. Almost all of the other Amnesia plants are descendants of this first one. Most Amnesia strains are Sativa dominant and require approximately 80 days to flower. Some Amnesia strains grow to 180 cm in height. Many of the strains are recommended for growing indoors, but some have been successfully grown outside as well. Amnesia strains have recorded THC counts of up to 20%.
Amnesia Haze
Phenotypes of Amnesia Haze can vary, with some playing host to more cloudy white trichomes than others; psychoactive potency can also vary in these cases. The unique size of the strain buds is matched by a unique scent and taste. The flowers immediately present a lemony tang that is mellowed out by some earthiness. Notes of wood, especially cedar, are evident in the buds. Breaking open the buds gives off a faint spicy scent, which may be familiar to fans of other strains in the Haze family. Despite all this richness, smoke is smooth when inhaled. The taste, both immediately and when exhaled, is again typical of Haze strains, with a spicy and citrus-infected flavor. This can be a pungent strain, and the smell of smoke may linger.
Amnesia Haze has many of the great qualities that mark both indica and sativa varieties, although users may land on the more thoughtful (or even hyper-thoughthful) end of that spectrum. The high comes up almost immediately, inducing cerebral thinking and a sudden acute awareness of surroundings. In a positive set and setting, this mental sharpening can lead to a euphoric state of mind. Users may feel an improvement in mood as well as an energy to accomplish tasks. Although cerebral, Amnesia Haze also has enough of an indica backbone to also provide relaxation and contemplativeness.
The combination of strong mental and physical effects makes this strain a good choice for activities that involve both mind and body, including but not limited to exercise and sex. More medically speaking, Amnesia Haze's sense of focus can be helpful for those with attention deficit disorders who have trouble concentrating on specific tasks. It can also be a strong appetite stimulant.
On the negative side, those prone to anxiety may experience some degree of paranoia due to Amnesia Haze's tendency to bring on a sense of frantic mind-race; as such, cannabis newcomers may want to temper initial dosage of this strain. This variety's strong high also tends to last longer than average.
Grown outdoors, Amnesia Haze requires a predominantly hot climate with consistent temperatures between 72 and 80 degrees Fahrenheit. It can easily be grown indoors, however, as plants are more typical of indica varieties — limbs reach more horizontally than vertically, with a bushy stature that doesn't usually exceed more than 3 or 4 feet. Growers should trim broad fan leaves at the top of the plant in order to let air and light reach flowering nodes on the lower branches. Amnesia Haze takes an extremely long time to mature: plants flower within 10 to 12 weeks, making this a tough strain for commercial growers to cultivate for profit. As such, it may be difficult to find in the cannabis retail market. Personal growers can raise Amnesia Haze plants from seed or from clippings taken to produce clones. The very long flowering time rewards growers with trichomes and with 60 grams or 2 ounces per square foot of plant.
Despite its relative rarity, Amnesia Haze is a popular strain in areas where cannabis is openly cultivated. Its even, well-balanced high is versatile for both mellow and more boisterous use. In particular, it can leave users chatty, making it a good addition to social situations. Alternatively, Amnesia Haze is a good choice for focusing on work in an isolated setting. Its energizing high is more likely to leave you wired than sleepy, so smoking shortly before bedtime is not recommended. Instead, Amnesia Haze's high and comforting earthy taste is just the thing for spending a cold day indoors.